Overview of Barriers and facilitators to using digital technologies in the Cooperative Learning model in physical education by Bodsworth and Goodyear.
              Bodsworth and Goodyear (2017) use the cooperative learning model to introduce technology in the physical education classroom in their article: Barriers and facilitators to using digital technologies in the Cooperative Learning model in physical education.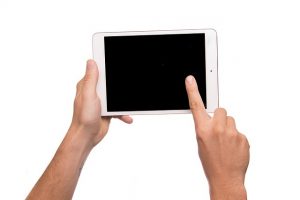 This study examines the use of iPads in physical and health education, to record videos of students performing sport specific skills in track and field. In groups, students were responsible to record data, analyze performance, and give feedback to their peers. At first students resisted the introduction of iPads because they were either: unfamiliar with the technology, there was poor group cooperation, or they believed technology took time away from practicing physical skills.
              Bodsworth and Goodyear (2017) further discuss how there are "numerous barriers to teachers' uses of technology, including time, teacher-burden, teacher competence, practicality and mobility of devices, and a level of teacher resistance to change and use technology." (pp. 564-565) Teachers ability to overcome these common barriers determined whether they would integrate technology in their classroom. Based on the benefits of digital tools, these barriers should not prevent the integration of technology in physical education. Moreover, when teachers become familiar with technology, they are more comfortable integrating it into the classroom. Therefore, professional development in the area of digital tools and technology integration should be available to educators. This study demonstrated the benefits of integrating technology in a physical education classroom. For example, students were able to compare their performance of track and field sports skills with other students as well as professional athletes. Results indicated that video was an effective technology to support learning through self and peer assessment.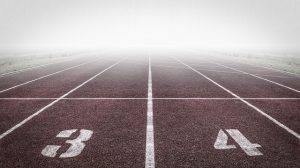 As physical education is traditionally a participatory course that tends not to include technology, there are many potential barriers. Teacher and student access to resources being the first. If the technology is available, the next barrier is familiarity with the digital tools. Bodsworth and Goodyear (2017) found that "pupils did not know how to use the iPads to engage with learning tasks." (p. 573) Some students in this study were off task while using the iPads, engaging in activities as they would in their personal time (i.e., taking selfies) rather than using technology as a tool for learning.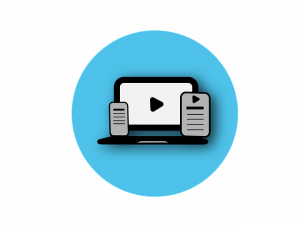 It was a learning process for both students and teacher when implementing the use of technology in physical education. Students had to learn the skills necessary to use the technology, as well as how to use technology as an educational tool.  Teachers had to prepare meaningful learning experiences while using technology in the classroom, as well as show students the importance of using digital tools for learning.
              Despite the barriers faced by students and teachers, introducing technology into a physical education class was successful. It allowed students to track their progress while practicing sport specific skills. In addition to comparing their performance to others, technology helped to facilitate cooperative learning, as students worked together to gather data, analyze their abilities, and create a plan to improve.
Personal and Professional Connection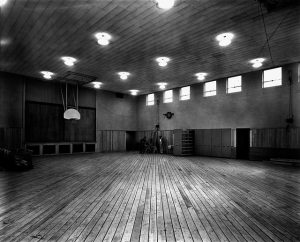 I value physical education, as I believe it is an important vehicle to teach many life skills such as: teamwork, collaboration, communication, problem solving, and goal setting. I can honestly say that I learned more from physical education and sport participation then a did sitting in a classroom in high school. That is what led me to become an educator, the desire to teach students how to learn and inspire them to pursue their personal goals.
               I am a physical education specialist however my current teaching position is at a blended/online school. This means it is my responsibility to teach physical and health education through a digital platform.  Physical education is a participatory subject and I have found it challenging to give a physical education experience through a computer screen. My professional position and my personal values towards physical and health education inspired the research area of how to integrate technology into non-academic courses, such as physical and health education. 
              Barriers and facilitators to using digital technologies in the Cooperative Learning model in physical education by Bodsworth and Goodyear (2017) discuss one example of integrating technology into a physical and health education course. Their study introduced iPads to record and analyze student performance of sport specific movements. Students then compared videos with others and discovered how they could improve the execution of the skill.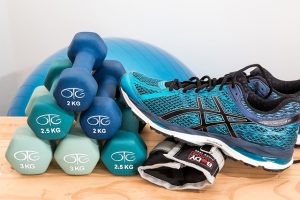 This would be a great addition to my online physical and health education courses. Students would be able to track their progress, and improve their abilities, while the teacher could assess their physical literacy and give feedback for improvement. It would also allow students to peer evaluate their skills through video sharing. However, for my blended physical and health education course, where I see students once a week, I am unsure of how introducing video would be an efficient use of time. The study indicates that a lot of class time was spent learning the technology, rather than practicing the skill. While 21st century skills are a great addition to students' tool belts, class time is a precious commodity.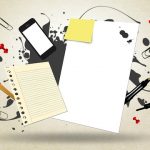 Integrating technology in a non-academic course is challenging. There are issues of resource availability, teacher knowledge of how to use the technology, and the students' attitude toward using technology in the classroom.  Many teachers (including myself) struggle to scaffold student learning so they can be successful when using digital tools. Another challenge I face with technology is assessing learning. In order to fairly evaluate students' work in the class, I feel I should assess their technological skills as well as physical abilities. This add to teachers' resistance to technology integration.
Emerging Research Interest, Problem and Purpose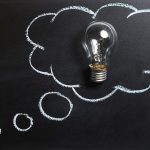 Based on the research, the initial area of interest was around integrating technology into electives/non-academic courses. Specifically looking at integrating technology in physical and health education. This evolved into a discussion of how technology integration promotes the learning of 21st century skills. It is important that students develop the ability to problem solve, critically analyze information and utilize various tools at their disposal. Technology integration allows non-academic subjects to develop some of these skills. Leading teachers to asks, how can we best prepare students to live in the 21st century?
              The purpose of this post was to discuss technology integration, find digital tools that can be used in the classroom to help prepare students, seek ways to integrate technology to enhance learning in elective courses, and to equip students with 21st century skills through integrating technology in non-academic courses.
Future Questions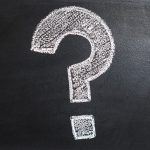 Technology integration in non-academic subjects opens discussion to many more questions. Further research is needed to examine the following questions.
How can technology be integrated effectively? 

 

How can teachers overcome barriers to technology integration?

 

How can inquiry projects integrate technology into the classroom? 

 

How do you implement cross-curricular inquiry projects? 

 

How do you shift your school structure to be technology and inquiry friendly? 

How can educators teach curriculum in a cyclical model that does not exclude subjects but includes cross-curricular concepts?  

 

If all educators started to take the perspective that physical and health education is an important aspect of student learning. Could the increase in importance of physical and health education throughout a population be affected? 

 

How can we use big ideas to provide a platform for cross-curricular study and technology integration? (Health lessons in PHE, Sci, SS, Foods, etc.) 
References
Bodsworth, H., & Goodyear, V. A. (2017). Barriers and facilitators to using digital technologies in the Cooperative Learning model in physical education. Physical Education and Sport Pedagogy, 22 (6), 563 –579. https://doi.org/10.1080/17408989.2017.1294672
Images where found in the public domain Pixabay. 
Further Reading and Resources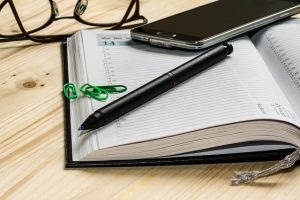 Articles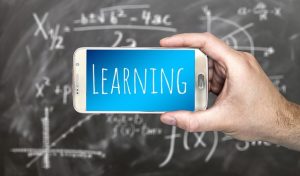 Blogs/Websites
Twitter # and Handles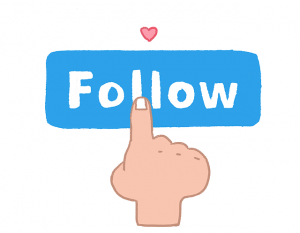 @physicallylit          @LifeIsAthletic         
@tomwhitby            @PBLworks              
@dalufenberg           @holden  
#blendedlearning        #meaningfulPE        #physEd          #PHE             #PhysicalLiteracy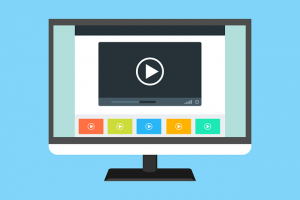 TEDx/Videos
–  A different way to think about technology in education Greg Toppo at TEDxAshburn 
–  Blending technology and classroom learning Jessie Woolley-Wilson at TEDxRainier  
–  Education as if people mattered Jeff Hopkins TEDxVictoria                                                            –Technology in Education – From Novelty to Norm Joel Handler TEDxHIllsboroughLibrary
–  The Role of Technology in Education Andrew Essex at TEDxSudeste