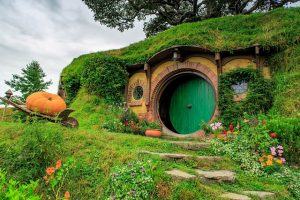 Where I started
In September I will be starting my third-year teaching at U-Connect Secondary School in Langley. This school is unique, as we offer both fully online and blended learning programs.
U-Connect was my first full time teaching position and it was not what I was expecting. I thought online education was a form of alternative learning that allowed students flexibility and choice in their education. However, what I found in practice was an online textbook and online writing assignments, very similar to a traditional brick and mortar school. I have nothing against this type of learning, I myself did very well in this system. However, it led me to wonder if an online educator could do it differently. Fortunately, with my blended students, I see them once a week. The in-class time is a precious commodity that I use for hands on learning and collaborative work. However, I have always wondered if I could create a better learning experience for online students using a digital platform.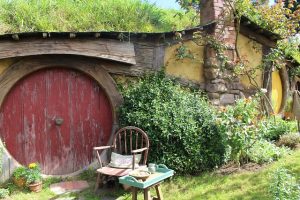 The first challenges I faced while trying different approaches were lack of time, resources, and knowledge. Although I had many lofty goals, I found them hard to implement in the digital classroom. I have been able to take small steps towards a hands-on, genuine learning experience for students in my blended classes. Some of the things I have implemented include games, group work, and debates. Because of my background in physical education, I am a big believer in active learning and movement in the classroom.
As I was trying out new ideas, two things were missing. First, I did not do the research to back up my pedagogical approaches. Because of this, I was unable to defend my choices and their relevance to the content. Second, I did not have the experience or background knowledge to integrate purposeful activities into my courses. Although student enjoyed the activities, I often found afterwards that they did not achieve what I had intended.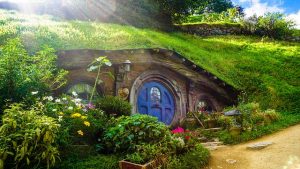 This led me to explore various professional development opportunities to access knowledge and ideas to improve my personal pedagogy. Although there were many opportunities out there, very few were applicable to my specific job requirements. This is where I started to investigate different master programs that would be beneficial for an online learning environment. Admittedly, my choice to begin a master program was heavily influenced by the increase in pay. However, it soon became an opportunity to collaborate with my colleagues and improve my personal pedagogical practices. My desire to incorporate digital tools to create effective learning experiences has been a driving force in the beginning stages of my academic journey.
---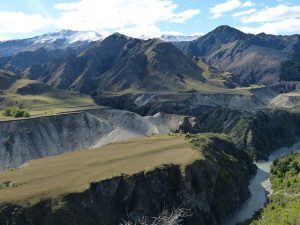 Where I am
Which brings us to the present, I am done the first term of the master program and looking forward to the upcoming school year. I have learned a lot from the courses and have had many realizations and ideas about where to take my pedagogical practices. In general, I have discovered that there is no one size fits all fix for education, that my development as a teacher will never be done, and that it is okay to still be improving.
In e-research: harnessing and understanding technology in research (EDCI 515) I was reminded of the importance of research and how it can benefit my pedagogical practice. Moreover, research is the base for understanding and is necessary to ensure best practices. Up to this point, I have reflected on my lessons, what has worked and what has not, but reflection is not enough. I can use reflection as a tool to critically analyze my practice and inform my pedagogy. In addition, reflective diaries are an important part of research, learning, and having a growth mindset. Being a scholar is part of being an educator, understanding the literature allows teachers to develop best practices through research questions and research. Finally, I learned about indigenizing learning as well as different ways to honor indigenous knowledge systems. The most important thing I can do as an educator is to learn more about indigenous ways and always be aware of how dominant perspectives overshadow non-dominant views. My understanding of research has changed throughout the course. Before, research was just something that had to be done to get through my education. Now I realize that research is an opportunity to gain better understanding of the educational field and make informed decisions in my pedagogy.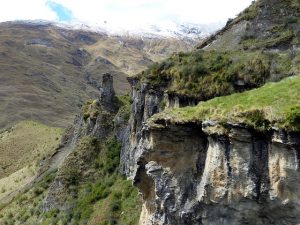 While reflecting on my explorations and experiences of methodological perspectives and approaches to research I found that I want the whole picture. Quantitative or qualitative alone, do not provide a clear enough picture to act on. However, if you look at multiple pieces of research and mixed method approaches, it allows the reader different perspectives on the results. Moreover, I am hoping to demonstrate storytelling and métissage for my students, as one way to integrate indigenous ways of knowing into research. I hope to show students the benefits and practicality of research for lifelong learners.
In discourse on social media for connected and personalized learning (EDCI 568) I was inspired by the different ways of educating and structuring a classroom. Many guest speakers advocated for various approaches to education which would allow students to inquire, collaborate, problem solve, and take ownership of their own learning. More importantly, the class discussions and readings promoted conversation and collaboration among colleagues. Even though I have thought of using some of these ideas previously, it finally felt like I could apply them in my classroom. Some approaches that resonate with me are inquiry, problem-based learning and cross-curricular projects. I teach social studies, physical and health education and inquiry and am genuinely excited to start the new school year so I can try some of these ideas out in my classes.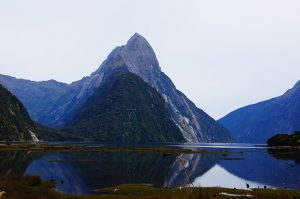 Furthermore, I was reminded how important social media and other digital tools are in the classroom. There are many ways to incorporate digital technology in the classroom, some of which I plan to explore this upcoming school year. For example, introducing video recording in physical education as a way for students to self-assess sport specific skills. Also, I plan to use flipgrid as a method to check students understanding of content in social studies. Social media is not only an excellent digital tool to incorporate into classes but is also a great professional development tool. There are so many opportunities for professional development with the use of social media. Twitter and other sites connect educators to like-minded people and provide a platform to collaborate, support and inspire one another. I am currently working on my social media presence and developing my professional learning network.
As an educator it is important to understand the relationship between the needs of the learner and the responsibilities associated with digital technologies. With all the benefits of integrating digital technology in the classroom, it is important to be aware of the best interests of the learner. In addition, it is important that educators use technology appropriately as well as demonstrate digital citizenship for students. Integrating technology and digital tools can enhance learning experiences, however, technology alone does not make a lesson better if pedagogy does not change. It was brought to my attention that there is no 'one-size fits all' fix for integrating technology. Each class has a variety of learners and abilities therefore, it is important to remember to use a range of methods and approaches in each class. Despite everything I have learned, I would still like to explore how educators can better their practice to engage a variety of learners.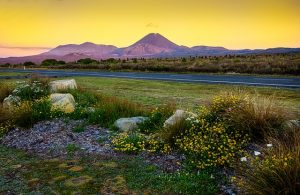 I am first and foremost an educator. My specialties are physical education and social studies, but I have come to realize teaching is less about the content and more about the relationships you build with students. I strongly believe in hands-on learning experiences that allow students to interact with content and develop skills. I believe that school should be a safe space for students and teachers alike to learn, try, fail and succeed. I think that educators should do everything in their ability to create genuine learning experiences for students and always act within the students' best interest.
What I know now
Things are easier said then done, but that does not mean we should not try.
Change is a slow process but is possible with the help and support of colleagues in the educational field.
Research is the base of all pedagogy, you need to research in order to develop best practices.
---
Where I want to go
The adventure has just begun, but where do I go from here? I am very excited to continue my pedagogical journey and put what I have learned to use. As of now I am trying to implement as many ideas as possible to see what works, what does not, and what needs to be adjusted for my students. It is here I take my next step,
I will leave you with the wise words of J.R.R. Tolkien
"It's a dangerous business … going out the door. You step onto the road, and if you don't keep your feet, there's no knowing where you might be swept off to."
"The road goes ever on and on, down from the door where it began. Now far ahead the road has gone, and I must follow, if I can."
Images retrieved from the public domain Pixabay.