Imagine a world, where teachers have the time and resources required to create innovative and effective lessons. Every day students would feel inspired and engaged with class material and absolutely love being in class. Classes would be so amazing that people would buy tickets, just to learn.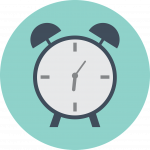 Then the alarm sounds, and reality sets in. It is back to school and despite all the amazing technology and ideas that can be incorporated into the classroom, it feels like there is not enough time. This summer I had planned to reconfigure the structure of my courses and create amazing class activities to inspire my students to learn the curriculum … but September came much faster than anticipated and I have had to adjust my expectations.
As an educator, I have often been swept up in the ideal classroom, with visions of what my courses could be. This is elevated by the fact that I work in a blended learning environment, where I have students both in class and online. Oh, the wondrous opportunities I have, incorporating technology in the classroom.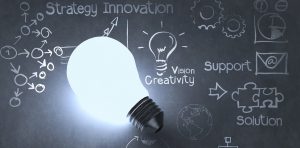 There are many technological trends in the educational field. Some of the top trends of 2019 include robotics, 3-D printing, virtual reality, coding and artificial intelligence. I believe that most educators are working towards integrating these technology trends in their classrooms. I am very fortunate to work at a school that relies heavily on technology and encourages students and teachers to experiment with new trends.
U-Connect is a distance learning school where students are either in a full online program or are in a blended program. For the blended program students are in class part time and then online part time. Therefore, the school provides each blended student their own computer for the year – achieving the 2019 trend of a device for every student. In addition, our students frequently collaborate and use cloud computing as part of our courses. As students spend more time at home working on assignments, any group work must be completed using cloud computing technologies. We also offer a technology course for students in grade 10, 11 or 12 that allows them to learn about and interact with various augmented reality and game based learning technologies. Many courses already incorporate technology effectively into the curriculum, but with new technology appearing constantly, I can't help but desire to include more technology into my courses.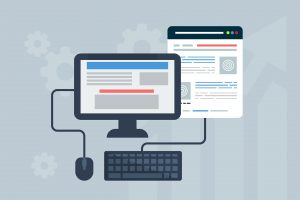 I believe the most important technological trends to incorporate into a classroom are custom learning experiences, seamless resource access, computational thinking, collaborative computing and adaptive tools such as speech to text. In our fast paced, and hectic lifestyle it only makes sense that education is flexible, adaptive and accessible in a variety of places. Holland and Holland (2014) found that "learners now have small, compact, increased access using mobile devices." (pp.17) In addition there is a "shift towards more access, mobility, online, hybrid, and authentic active challenge based collaborative learning models to develop leadership and creativity." (Holland and Holland, pp. 18, 2014)
Another key benefit of technology in education is the opportunity for accessibility and inclusion. Remote learning is becoming a popular trend as it offers students the ability to learn anywhere. Moreover, with the many assistive technologies all types of learners can feel confident and competent.
These amazing new tools we have as educators are both exciting and terrifying. Exciting because we can reach students at a whole new level, and terrifying because I feel ill prepared to use some of the newest technology. Using new technology in the classroom is just another way to humanize the teacher and show students that learning is a life-long process.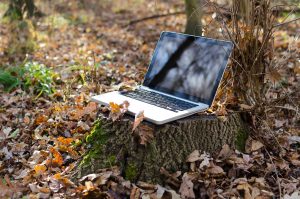 There are few technology trends that I didn't agree with. For example, I feel that smartboards are becoming a dated technology. Although useful in some cases, I don't know if they are always the most effective form of technology in the classroom. I also find that the gamification trend doesn't always meet the curriculum needs of a course. Even though students enjoy playing games in class, I am not convinced that it is the best way for students to learn content. Don't get me wrong, I am a big believer in active learning opportunities and getting students attention with games. But I try to remind myself to use games and technology only when it is the best tool for learning.  Holland and Holland (2014) suggest that "when one analyzes the learning needs, goals, and objectives, then selects and aligns the best tools to accomplish the tasks, one increases opportunities for exceptional learning." (pp. 23)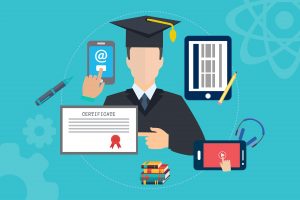 With all the technology available to educators, I look forward to implementing, testing, and incorporating digital tools into my classroom and lessons. I return to the dream of amazing courses, overflowing with technology and digital tools, bluntly ignoring the restraints or time and resources. Focusing on how students with diverse needs and learning styles can benefit from technology and begin to take ownership of their own learning and education.
Images retrieved from the public domain Pixabay
Resources
https://www.techlearning.com/tl-advisor-blog/top-10-k-12-educational-technology-trends
https://www.iste.org/explore/Education-leadership/The-9-hottest-topics-in-edtech
https://elearningindustry.com/educational-technology-trends-top-right-now
https://blog.lambdasolutions.net/biggest-education-technology-trends-2019
https://tophat.com/blog/technology-in-education-2019/
https://elearningindustry.com/2019-edtech-trends-excited
Holland, J. & Holland, J. (2014). Implications of Shifting Technology in Education. Tech Trends. 58(3), 16-25. http://vincross.net/wp-content/uploads/2018/07/Holland-Holland-2014.pdf